Triangle Shawl - Lace Trim & Fringe JP647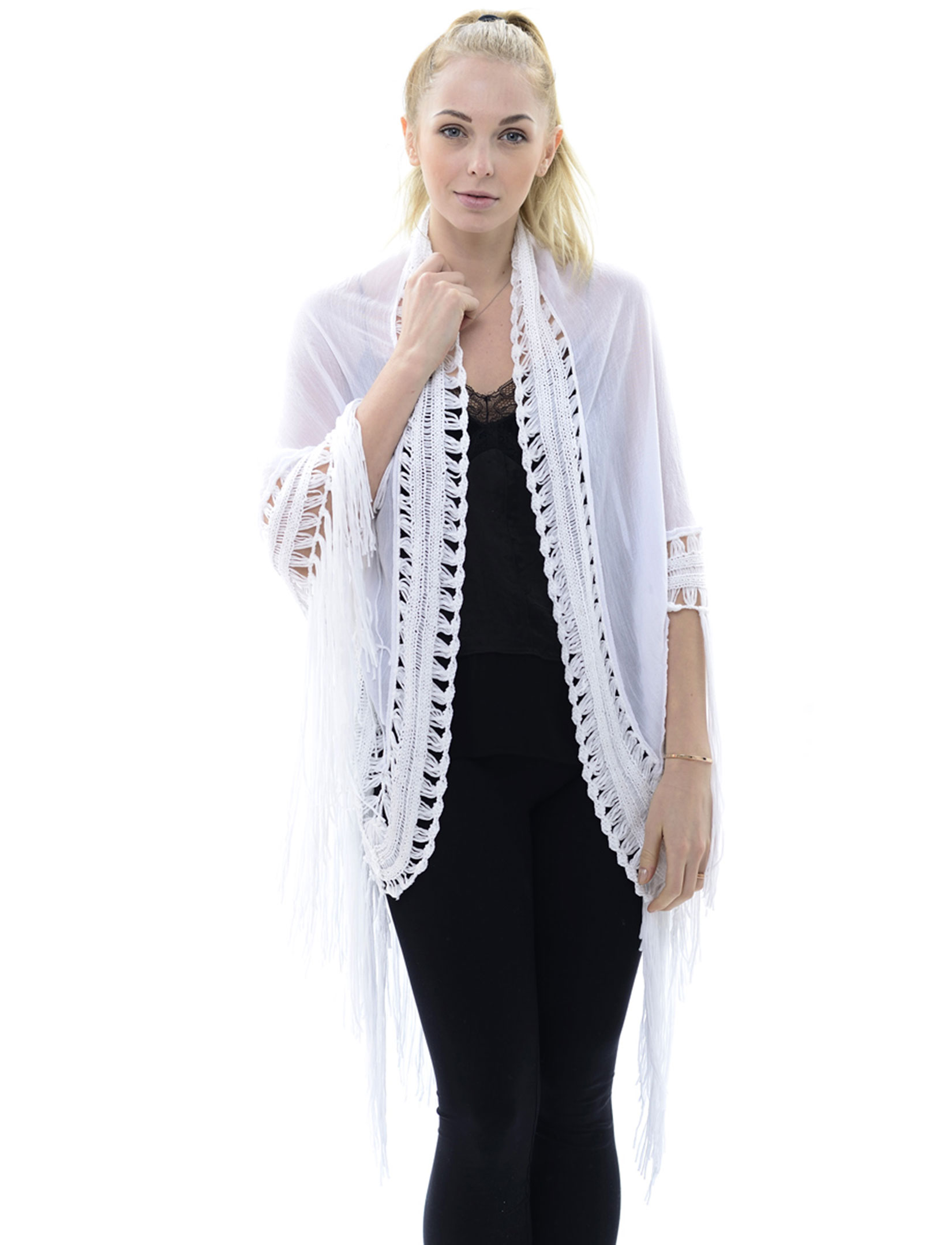 Triangle Shawl - Lace Trim & Fringe JP647
Availability: In stock
This lightweight linen feel triangle shawl with crochet lace border pattern and fringe is a great addition to every wardrobe. Perfectly wearable with that lovely summer dress, when it get a bit chilly in the evening, or with blue jeans and a simple shirt, this shawl can make any outfit complete.
Free Size
35% Cotton 65% Acrylic
Imported

Printable Swatch Page
Quick Ordering: To order from this page, fill in ALL quantities you want, then press any UPDATE CART button.
All quantities will be added to your cart at once.