Triangle Scarves - Soft Lace w/ Tassel 8743*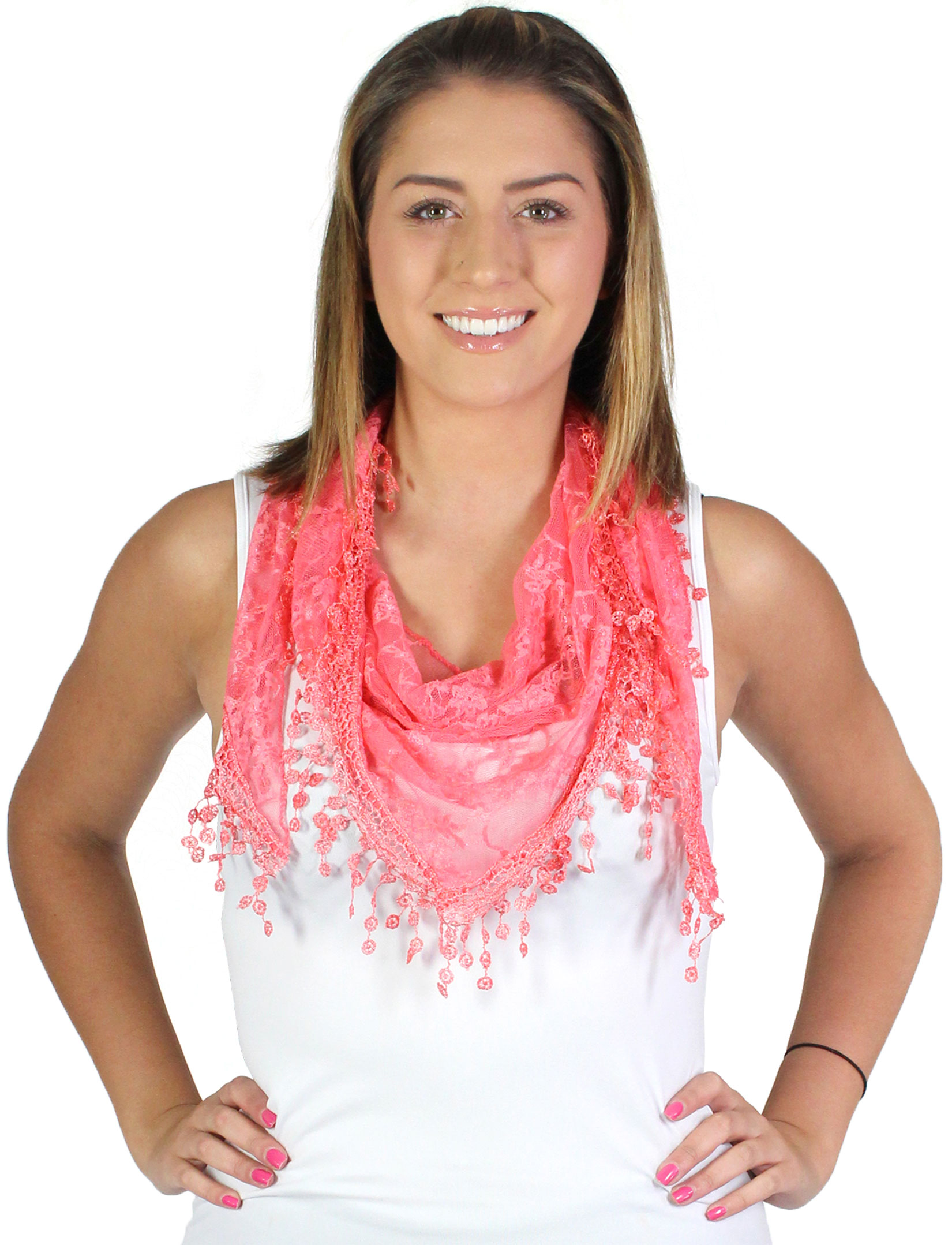 Triangle Scarves - Soft Lace w/ Tassel 8743*
Availability: In stock
This delicate lace triangle scarf trimmed with lace tassels is perfect dressed up or dressed down. Pair it with your favorite dress or with jeans; either way, it looks fabulous! The unique triangle shape will make this one of the most versatile scarves you sell. Wear it as a scarf, shawl, shrug or sash, any way you can't go wrong.
100% Polyester
China
Printable Swatch Page
Quick Ordering: To order from this page, fill in ALL quantities you want, then press any UPDATE CART button.
All quantities will be added to your cart at once.