Top - Lace Embroidered 1618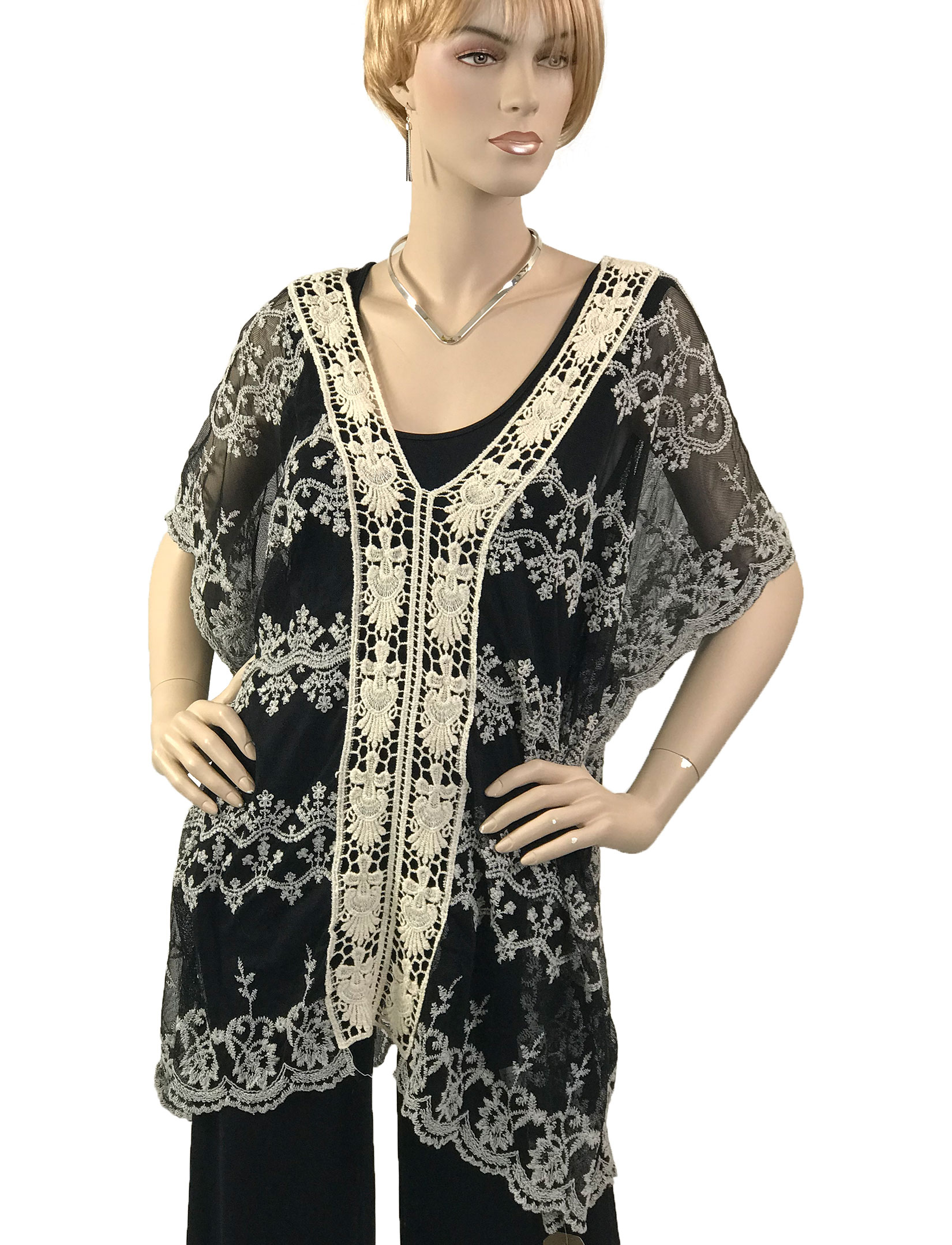 Top - Lace Embroidered 1618
Availability: In stock
A modern heirloom, this floral lace embroidered top is year-round wearable and looks gorgeous paired with a tank or 3/4 sleeve top and an evening skirt or your favorite jeans. Beautifully embellished in front with an intricate floral design and a crochet trim that lends a lovely grace note to the v-neck as well as the front and back center design.
One Size Fits Most
100% Viscose
Imported
Length: 32" Width: 37"
Printable Swatch Page
Quick Ordering: To order from this page, fill in ALL quantities you want, then press any UPDATE CART button.
All quantities will be added to your cart at once.