Oblong Scarves - Multi Stripe 675*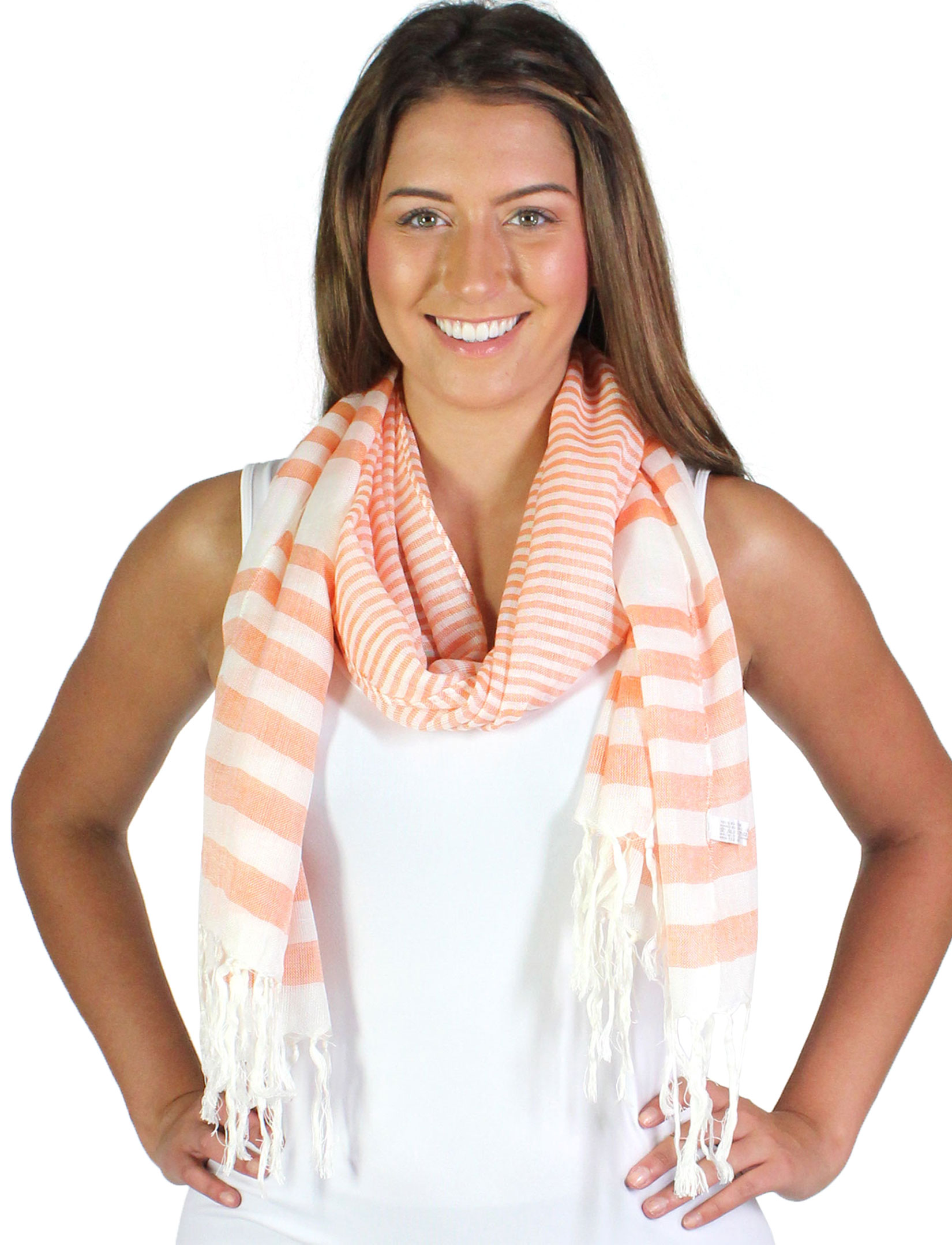 Oblong Scarves - Multi Stripe 675*
Availability: In stock
Narrow, horizontal stripes throughout the center of this scarf and wider stripes on the ends help enhance a classic pattern on this brightly colored, linen-like scarf.
27" x 69" plus fringe
100% Polyester
Made in China
Printable Swatch Page
Quick Ordering: To order from this page, fill in ALL quantities you want, then press any UPDATE CART button.
All quantities will be added to your cart at once.