Big Scarves/Shawls - Barley 969*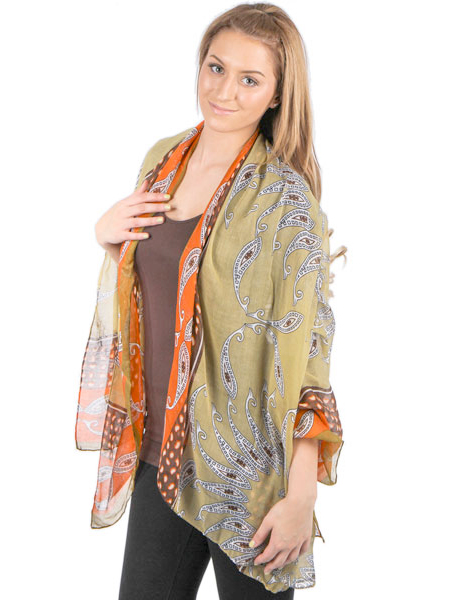 Big Scarves/Shawls - Barley 969*
Availability: In stock
This big soft scarf has an interesting design that looks like grain interpreted in a paisley motif along with an accent of polka dots. It is big enough to work as a summer shawl but can be worn all year as a bunchy scarf.
30" x 72"
100% Polyester
Made in China
Printable Swatch Page
Quick Ordering: To order from this page, fill in ALL quantities you want, then press any UPDATE CART button.
All quantities will be added to your cart at once.