Kimono - Embroidered 1353, 9328, & 9331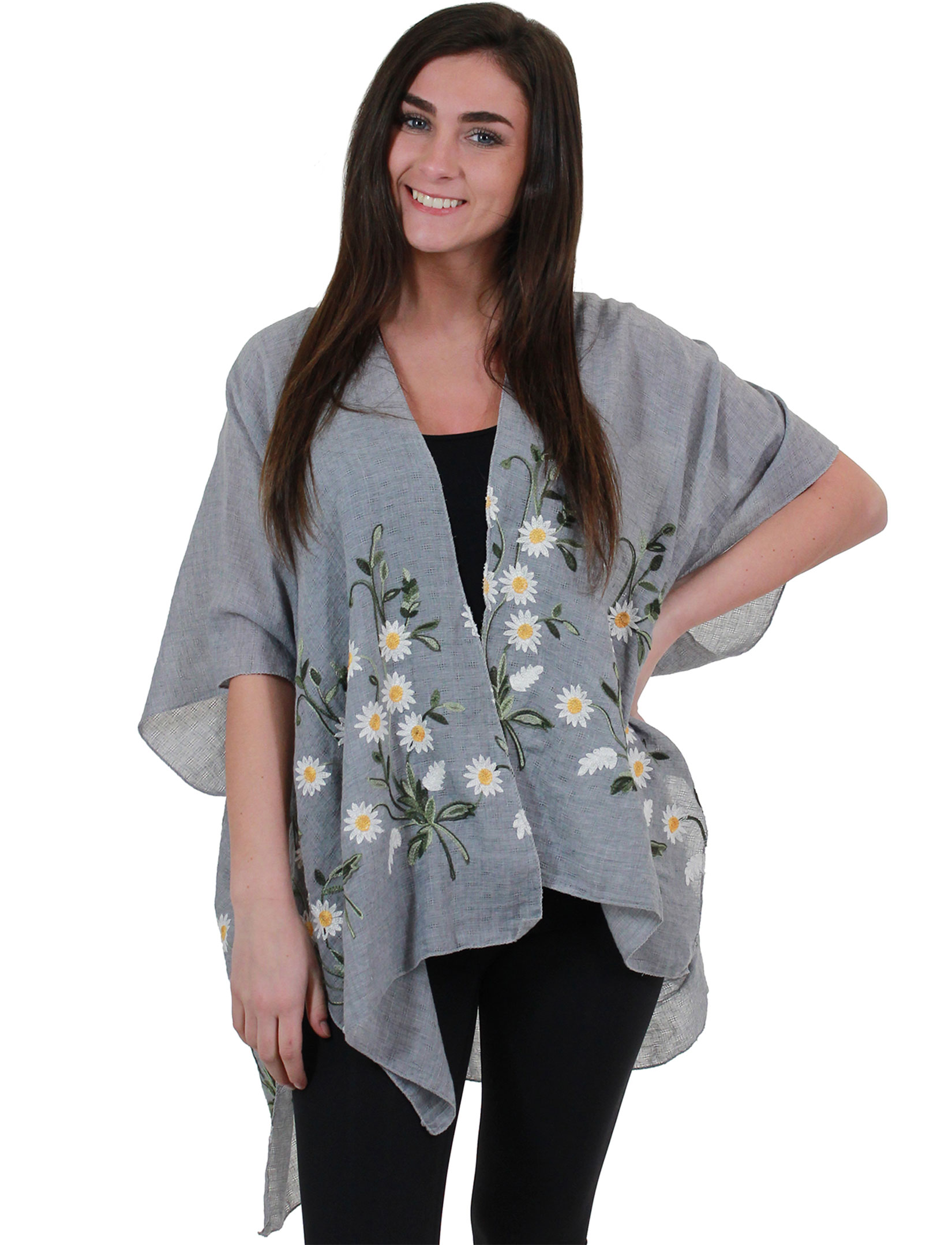 Kimono - Embroidered 1353, 9328, & 9331
Availability: In stock
This kimono is great for casual wear with jeans or leggings. It feels like fine cotton and the embroidery is perfect an artistically done.
Length 27"
Blended Fibers
Imported
Printable Swatch Page
Quick Ordering: To order from this page, fill in ALL quantities you want, then press any UPDATE CART button.
All quantities will be added to your cart at once.