Shanghai Beaded with Magnetic Clasp (A.I.M.)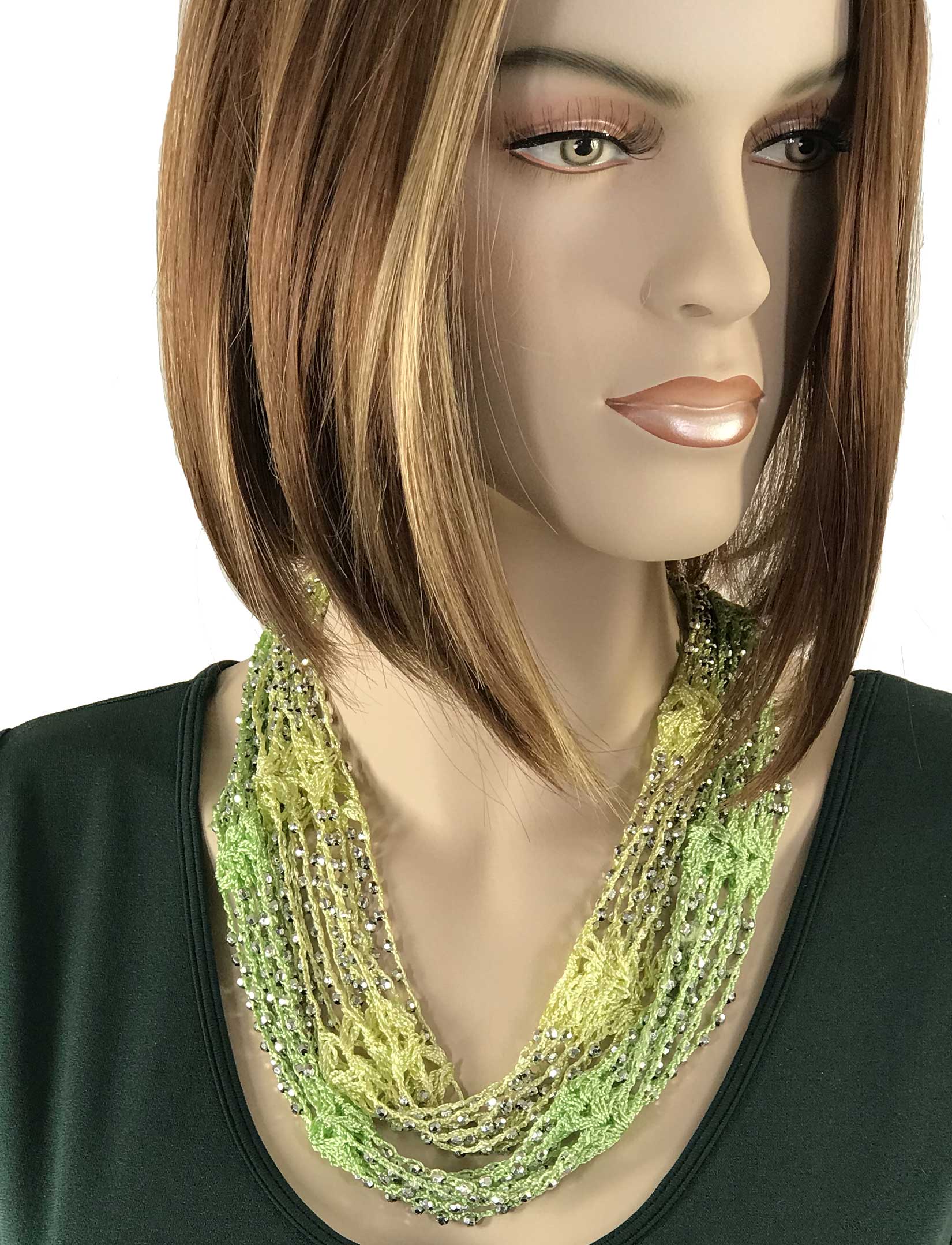 Shanghai Beaded with Magnetic Clasp (A.I.M.)
Availability: In stock
A.I.M. Assembled in Massachusetts
Made in America is our A.I.M.
These scarf necklaces are assembled in Gloucester, Massachusetts, by the Magic Scarf staff.
We've added a whole new element to a classic design. Our staff carefully color coordinates the knits and assembles them with a filigree magnetic clasp to create a unique and beautiful necklace.
The result is a stand alone piece that is perfect for any time of year and can be worn as an elegant evening accessory or as an avant garde adornment.
Printable Swatch Page
Quick Ordering: To order from this page, fill in ALL quantities you want, then press any UPDATE CART button.
All quantities will be added to your cart at once.