Infinity Scarves - Soft Knit Lurex w/ Fringe 8888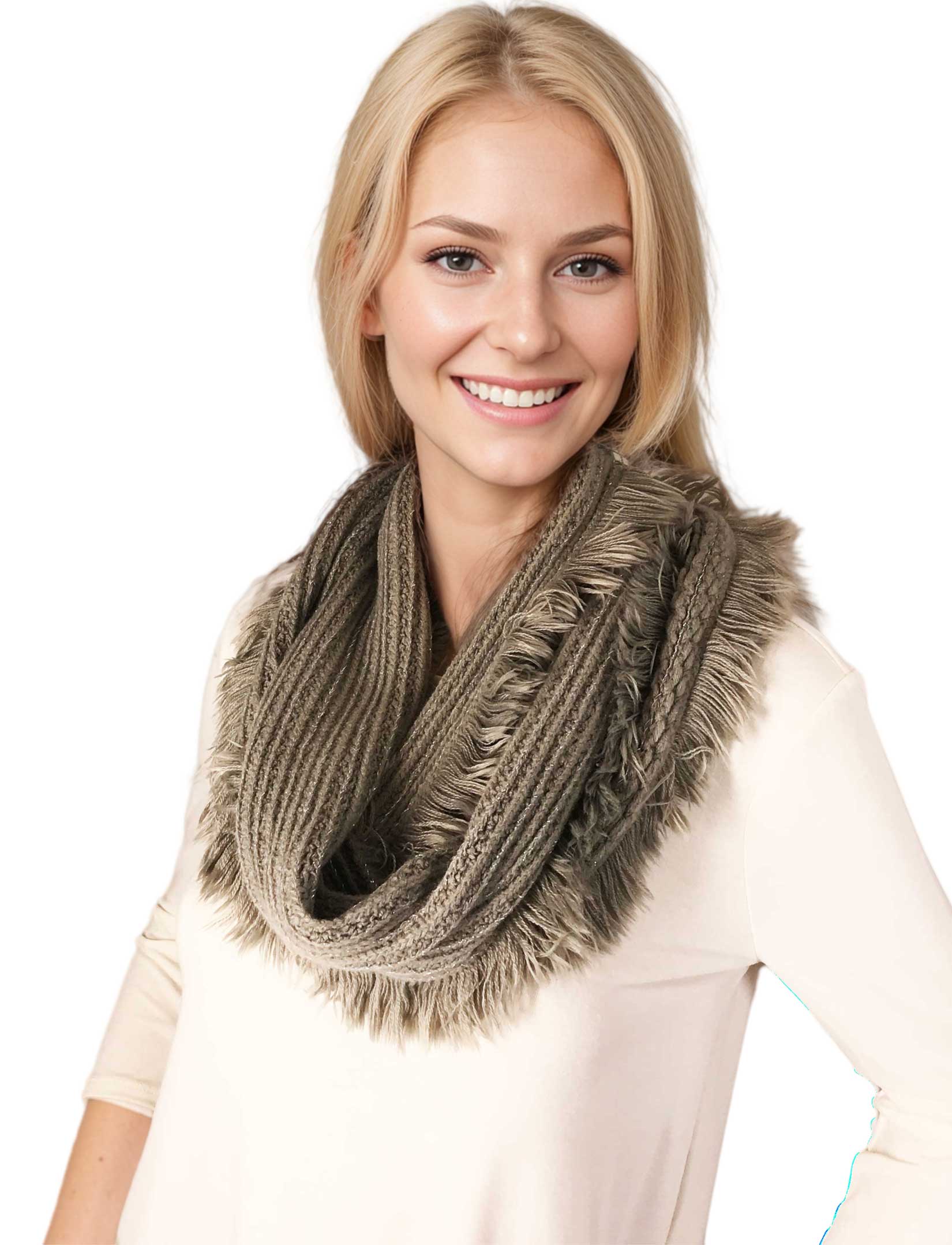 Infinity Scarves - Soft Knit Lurex w/ Fringe 8888
Availability: In stock
Our solid color scarf with lurex sparkle is incredibly soft for maximum comfort and warmth. Drape simply around shoulders for a more formal look or loop around neck or head as a more traditional scarf. Subtle wispy frayed edge fringe adds to the look and appeal.
Imported
One Size Fits All
Printable Swatch Page
Quick Ordering: To order from this page, fill in ALL quantities you want, then press any UPDATE CART button.
All quantities will be added to your cart at once.