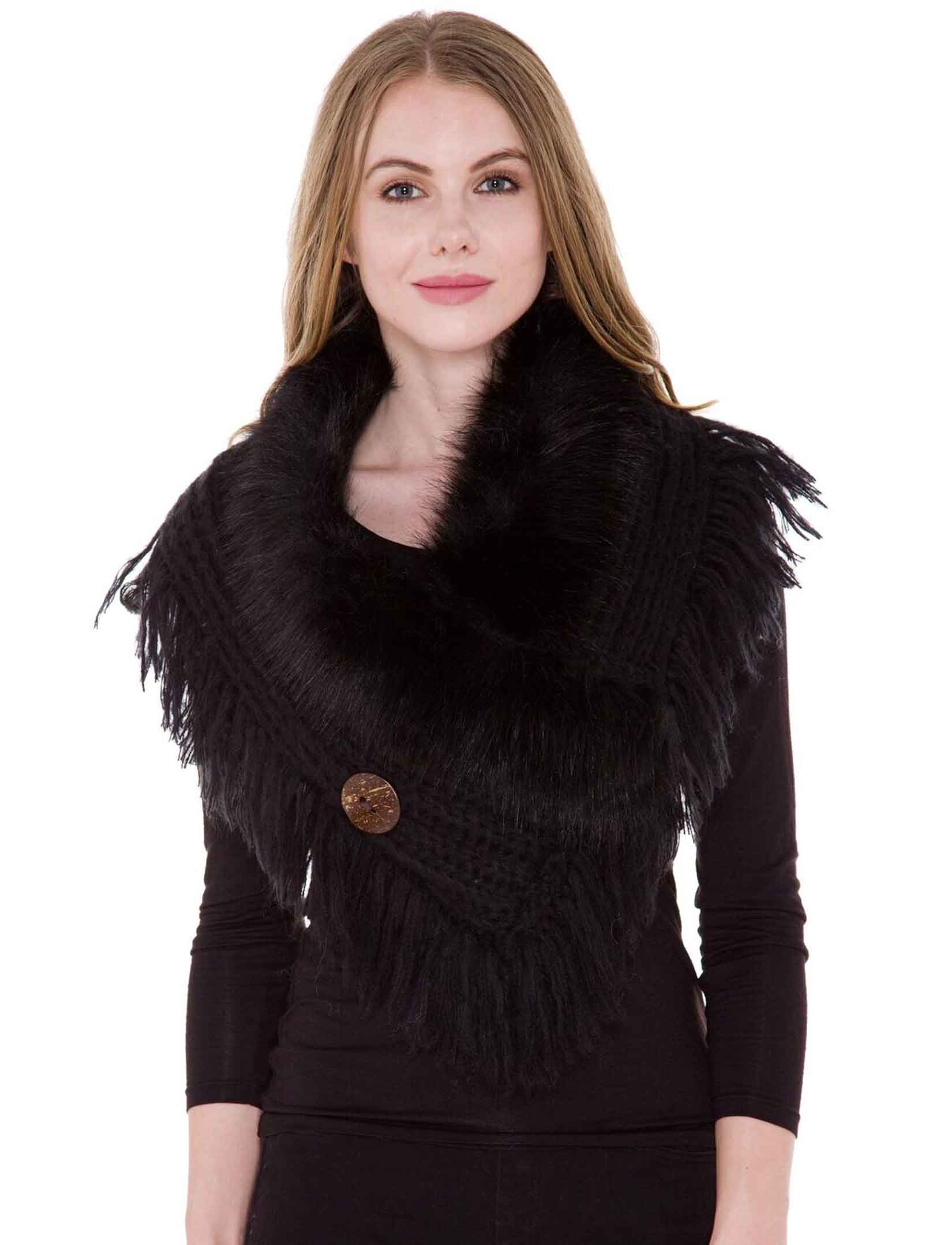 Faux Fur Collar w/ Coconut Button 1270
Availability: In stock
Neck Warmer of the Year!
This piece is a hybrid.
It looks like a miniature poncho... just big enough to give great coverage and just small enough to wear under your coat.
It is very stylish... a statement piece in fringed soft cable knit with a natural shell button faux fur trim.
Length 15" plus 2" Fringe
Acrylic/Faux Fur/Coconut Shell Button
One Size Fits All
China