Pineapple Spike - Cardigan Abstract Indigo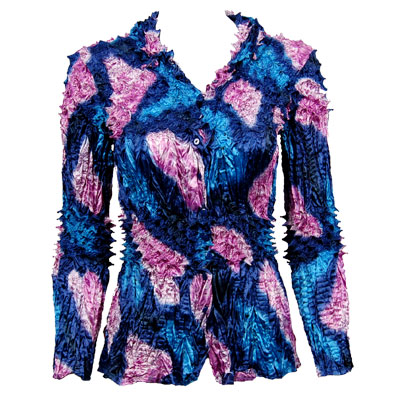 Pineapple Spike - Cardigan
Abstract Indigo
These beautiful Pineapple Spike Cardigans are a real crowd pleaser! Made with spike popcorn at the shoulders, collar and waist and crinkle texture at the bodice and hem. Longer length with long sleeves and full button front.
100% Easy Care Polyester Satin
One Size fits S-XL
Click Here For Pricing & Ordering
Quick Ordering: To order from this page, fill in ALL quantities you want, then press any UPDATE CART button.
All quantities will be added to your cart at once.