Satin Mini Pleats - Cap Sleeve Floral - Black on White Satin Mini Pleat - Cap Sleeve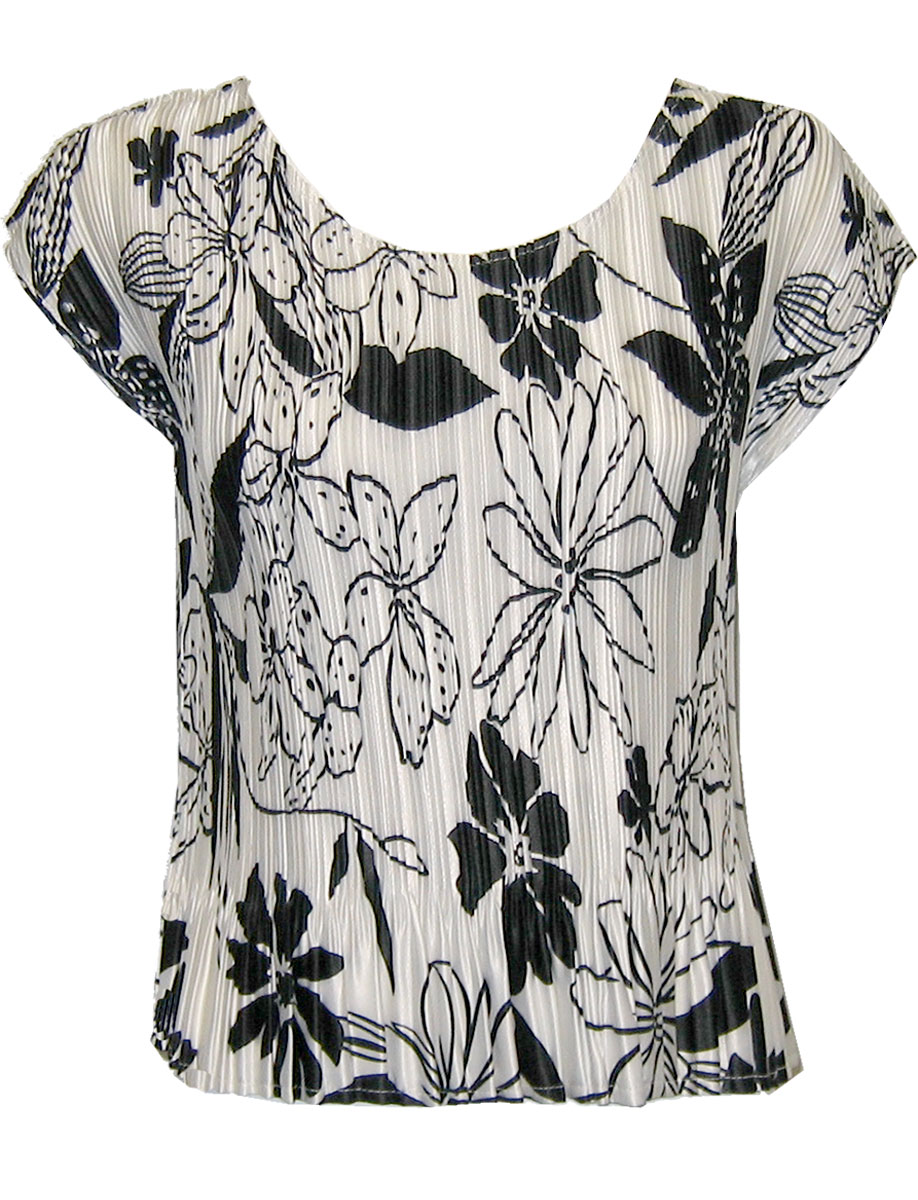 Satin Mini Pleats - Cap Sleeve
Floral - Black on White Satin Mini Pleat - Cap Sleeve
Add pizazz to your stock with our Mini Pleat Cap Sleeve Shirts. The mini pleats stretch to allow a great fit for EveryBody. Match with our other Mini Pleat pieces to create packable crushable outfits for travel and every day.
One Size fits S-L
100% EZ Care Satin
Click Here For Pricing & Ordering
Quick Ordering: To order from this page, fill in ALL quantities you want, then press any UPDATE CART button.
All quantities will be added to your cart at once.