Slinky Travel Tops - Short Sleeve*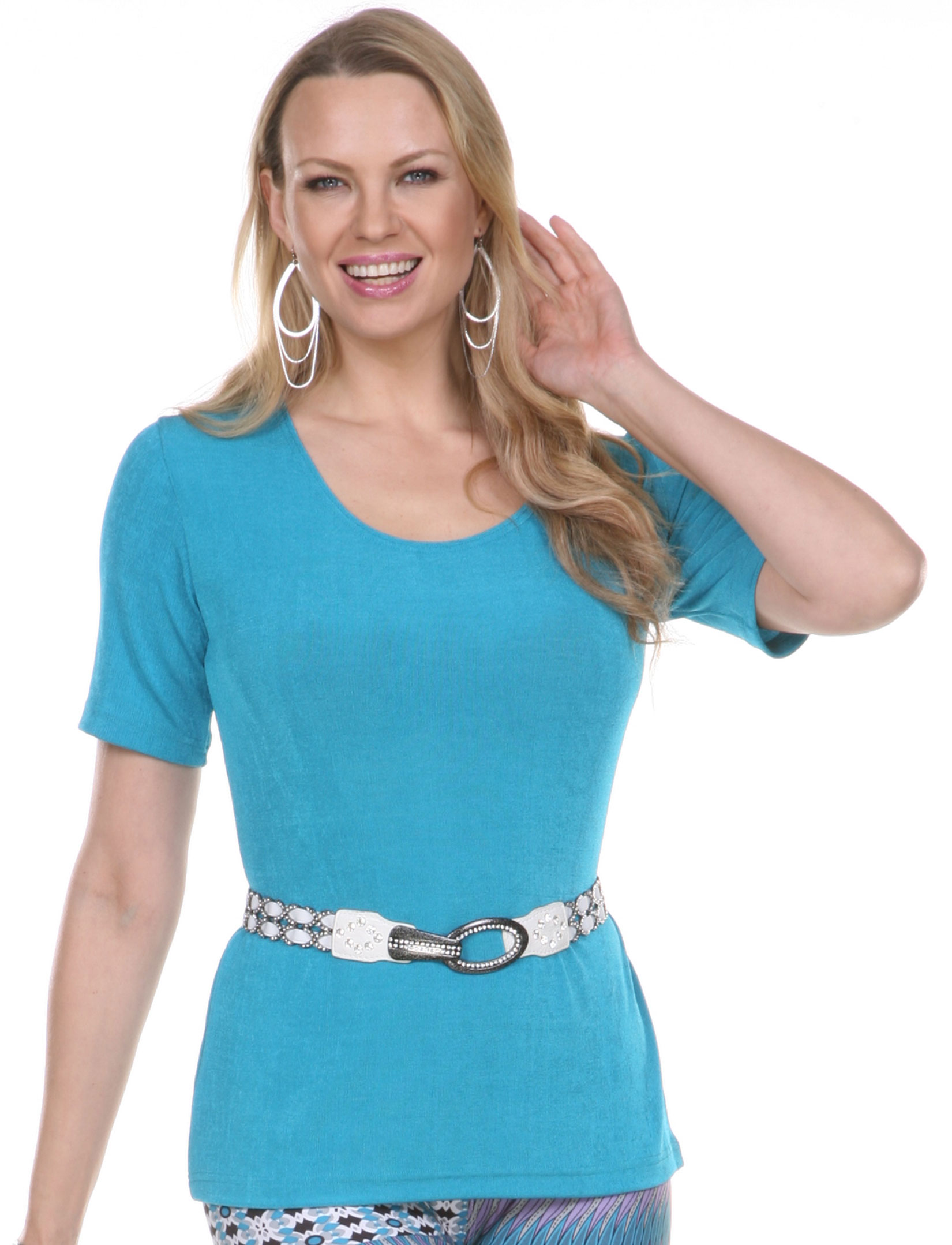 Slinky Travel Tops - Short Sleeve*
Availability: In stock
We've made a Classic Short Sleeve Shirt even Better!
Our short sleeve length is perfect with a matching "Magic Slinky" skirt or pants or you may choose to dress down with your favorite jeans.
Our "Magic Slinky" fabric is lighter on the body and can be worn comfortably throughout the seasons while retaining all of the wonderful drape and sophistication that has made slinky so popular among women of style. These slinky tops are comfortable and stylish. Try our matching skirts and pants for a great coordinated look!
90% Polyester 10% Spandex
Made in China
Printable Swatch Page
Quick Ordering: To order from this page, fill in ALL quantities you want, then press any UPDATE CART button.
All quantities will be added to your cart at once.