Oblong Scarves - Cotton/Silk Blend 100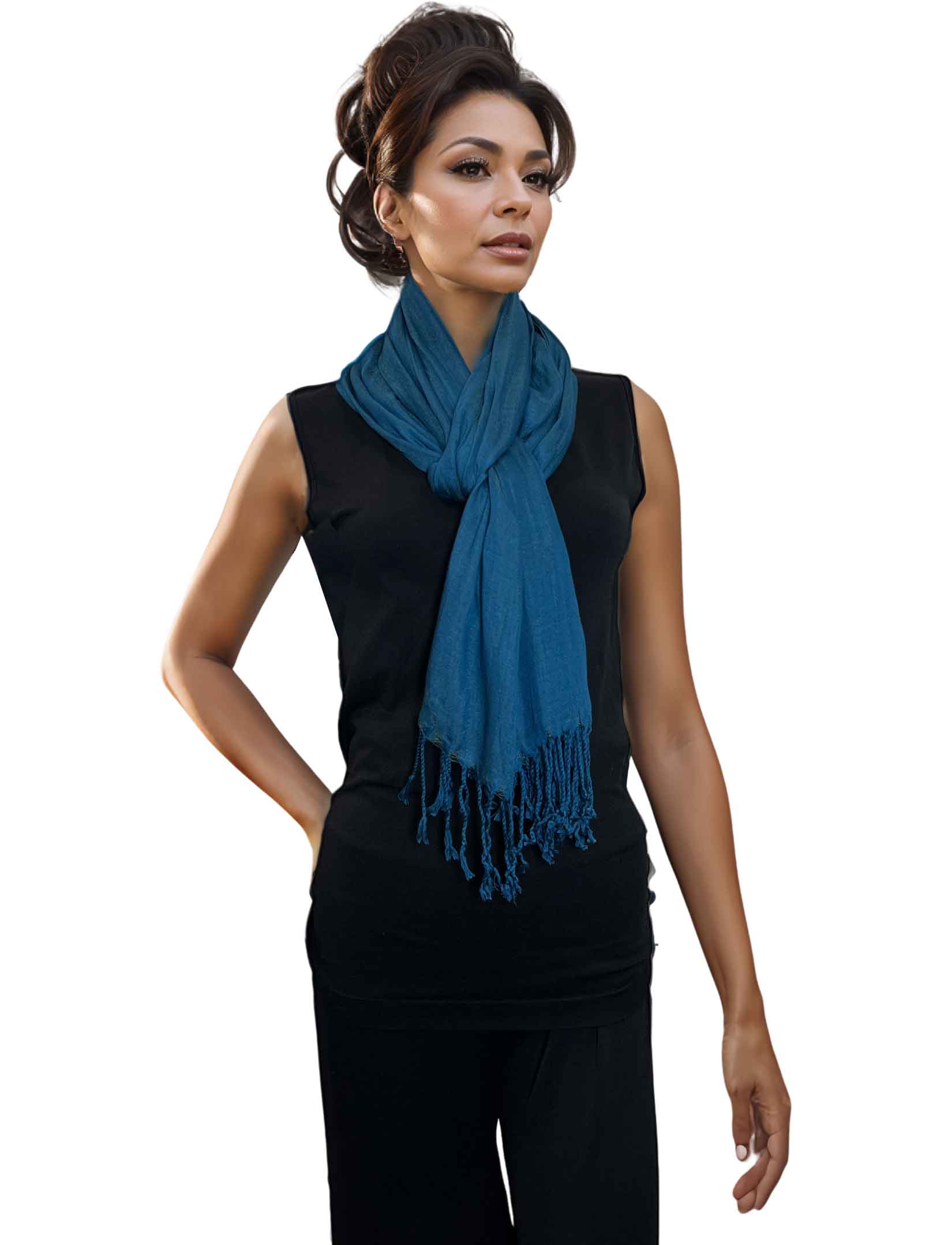 Oblong Scarves - Cotton/Silk Blend 100
Availability: In stock
The fabric is an all natural blend of delicate silk and cotton. Natural flaws in the fabric are to be expected but do not detract from the beauty of the scarf. The fabric is lightly pleated like a broomstick skirt. Never iron, but lightly steam before the first use to bring out the best in this scarf.
23" x 72" plus fringe
80% Cotton / 20% Silk
Made in China
Printable Swatch Page
Quick Ordering: To order from this page, fill in ALL quantities you want, then press any UPDATE CART button.
All quantities will be added to your cart at once.