Vests - Mid-Length Knit Tasseled 8643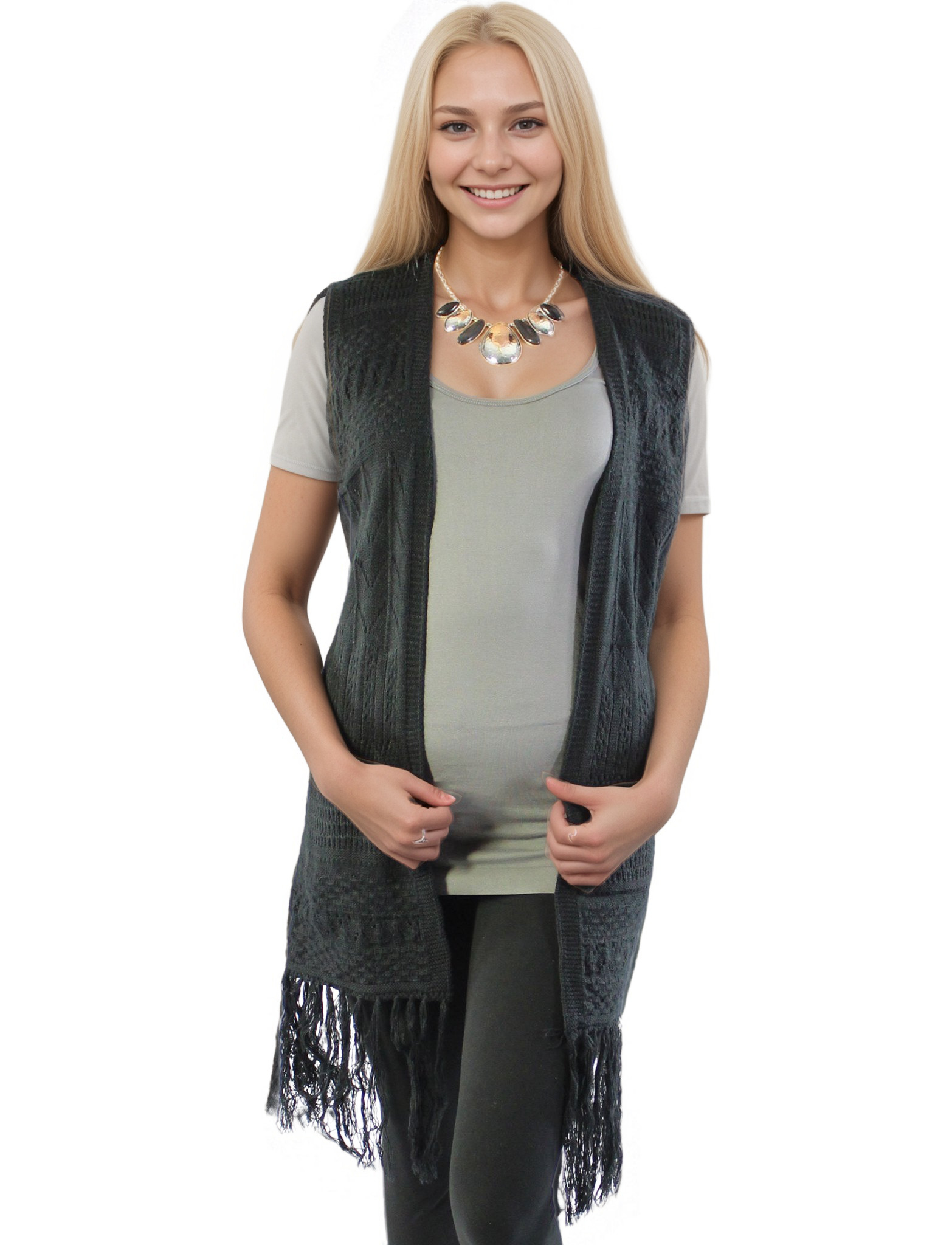 Vests - Mid-Length Knit Tasseled 8643
Availability: In stock
This is a lightweight knit, perfect for cool days. It has a intricate combination of knitting patterns and long fringe to create a interesting and attractive piece for everyday style.
Lenght 36" plus 6" Fringe
One Size Fit
Imported
Printable Swatch Page
Quick Ordering: To order from this page, fill in ALL quantities you want, then press any UPDATE CART button.
All quantities will be added to your cart at once.