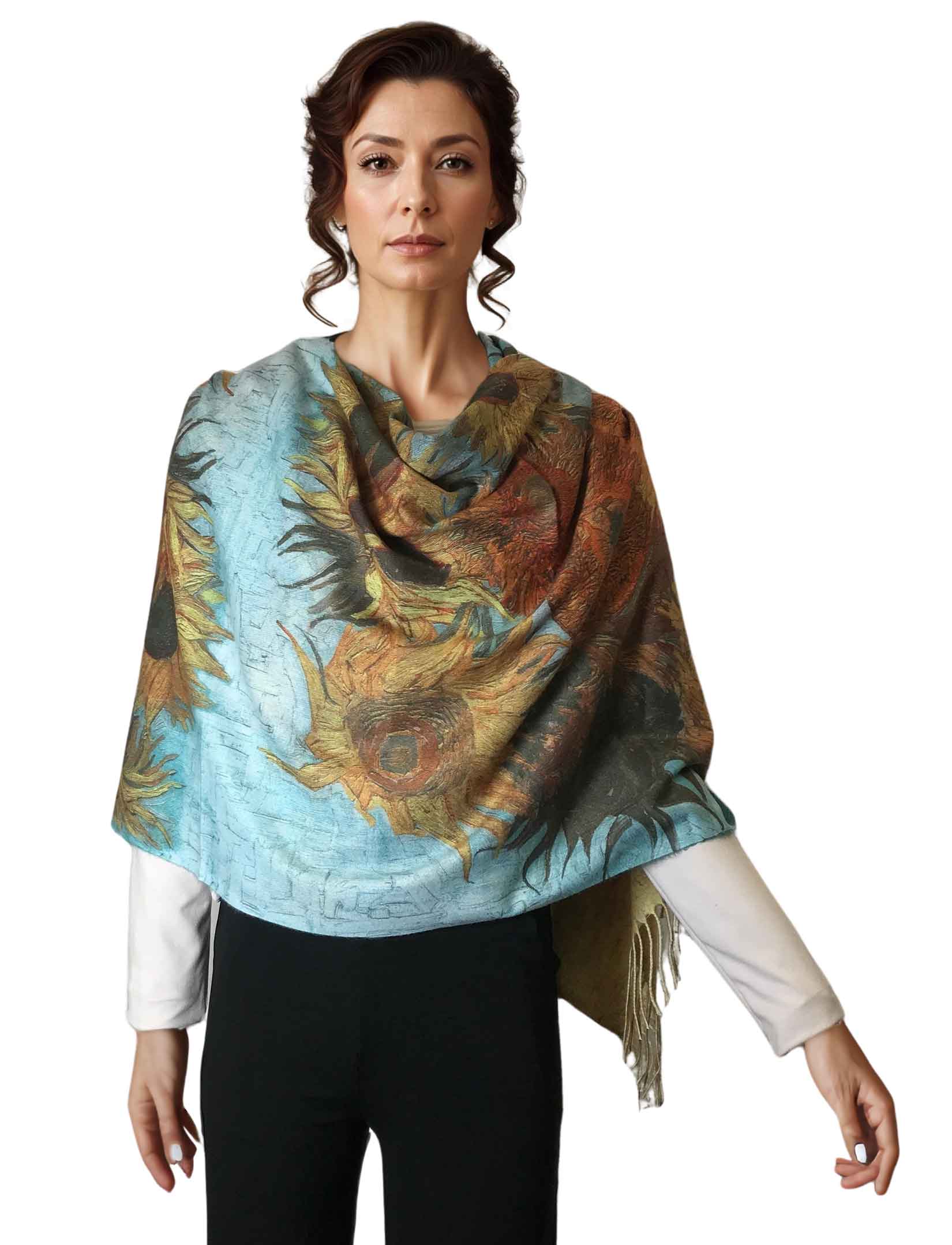 3196 - Sueded Art Design Shawls (Without Buttons)
Availability: In stock
These versatile pieces may be worn as a scarf or a shawl.
The vibrant prints are interpretations of recognizable fine art. The fabric has a bit of a suede feel and the weight is appropriate for three seasons.
Sueded Microfiber
28"x 72" plus 4" fringe
Imported
Hand wash with cold water and delicate detergent (Woolite for example) as needed, lay flat to dry.
Click Here
For Pricing & Ordering