Cloaks - Faux Rabbit Fur Trim w/ Pockets LC13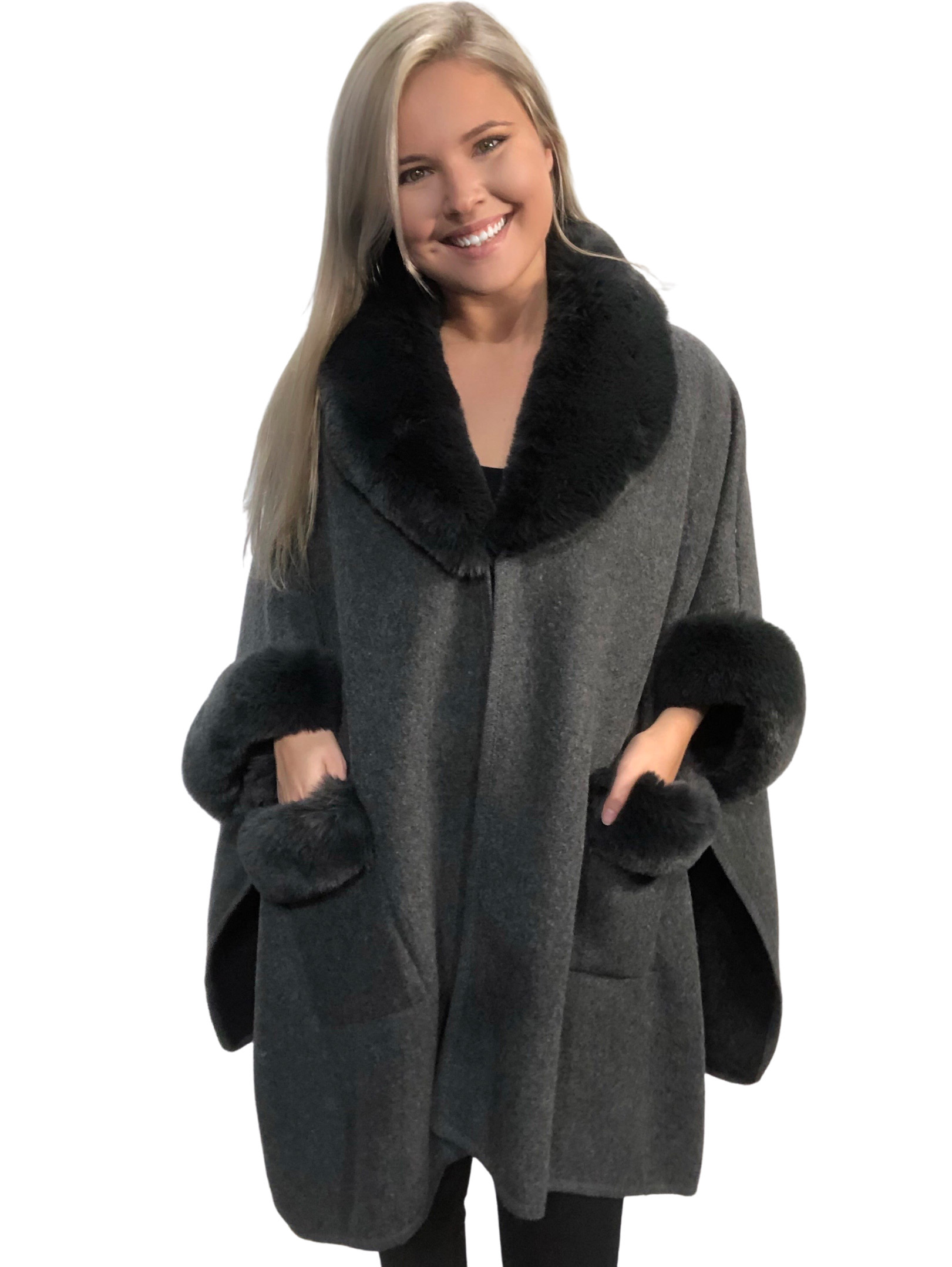 Cloaks - Faux Rabbit Fur Trim w/ Pockets LC13
Availability: In stock
Great for that night out or running errands. Our simply elegant and luxurious cloak with faux rabbit fur collar, sleeves and fur trim front pockets will inspire you! This elegant, luxurious and cozy-soft wrap is designed to drape your shoulders with warmth on those chilly mornings and evenings. It brings a stylish finishing touch to any outfit. A look that never goes out of style.
One size fits
Imported
100% Acrylic
Printable Swatch Page
Quick Ordering: To order from this page, fill in ALL quantities you want, then press any UPDATE CART button.
All quantities will be added to your cart at once.