Cloaks - Hooded Faux Rabbit w/ Buckle Clasp LC14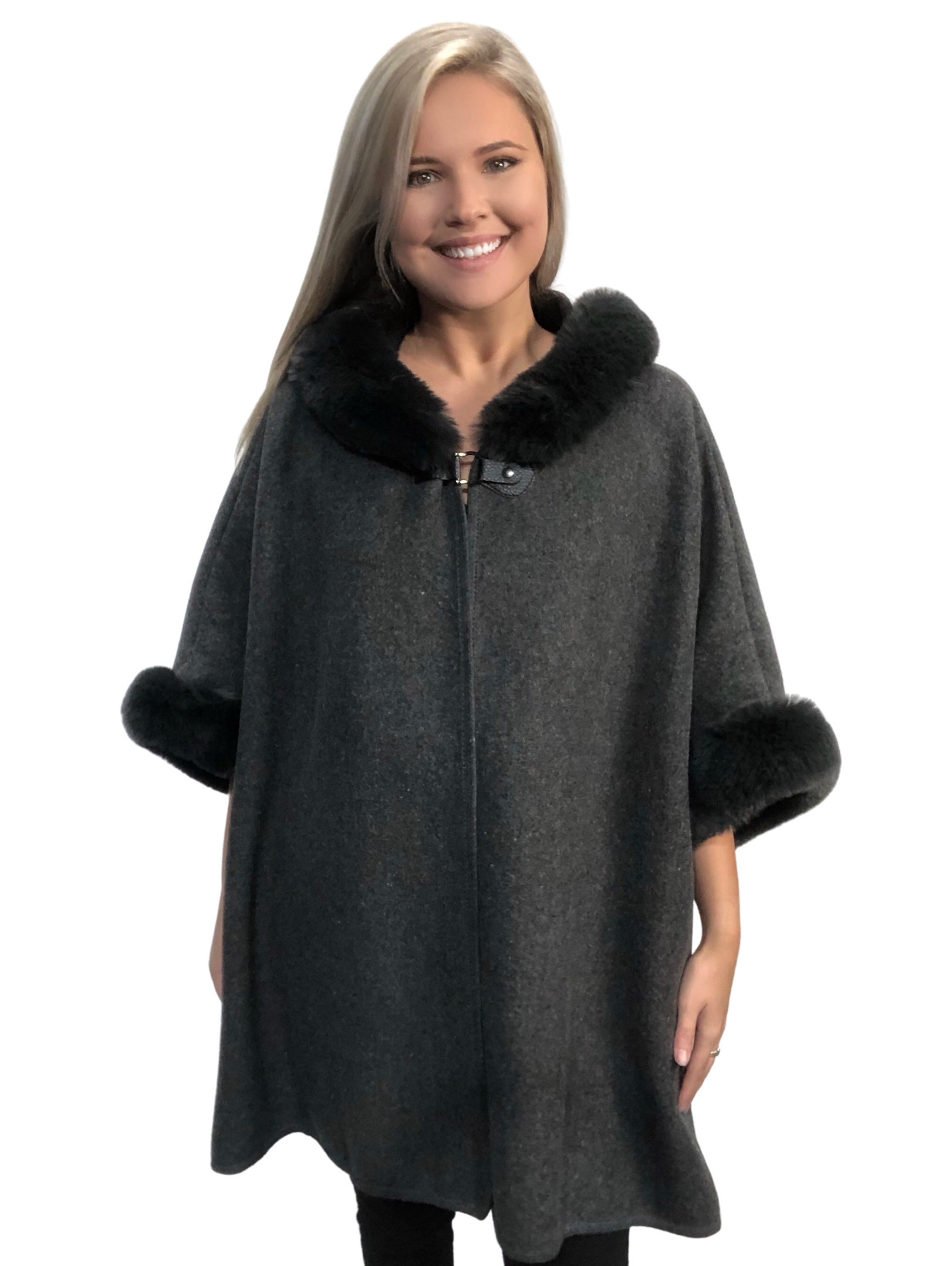 Cloaks - Hooded Faux Rabbit w/ Buckle Clasp LC14
Availability: In stock
A cape in your style arsenal is always a good idea, the last thing you want to do is to have to stuff yourself in a heavy coat before heading outside. The faux fur hood and sleeves are the softest you will ever feel, you won't believe its not real. Throw this garment over denim for a well-balanced look that is casual and chic. Or, you know, go all out with a sleek dress and heels. Either way, this fairy godmother-esque cape is the perfect go-to garment to have on-hand for your customers. Soft fleece fabric with faux fur trim, one of your new best sellers!
Hooded faux fur trim neckline and arms.
Faux Leather Button toggle fastening at neckline.
100% Acrylic
Imported
One Size Fits All
47" Across back from sleeve to sleeve
Length from neckline to base 35"
Printable Swatch Page