Chiffon Poncho - Open Shoulder w/ Tassels 1C73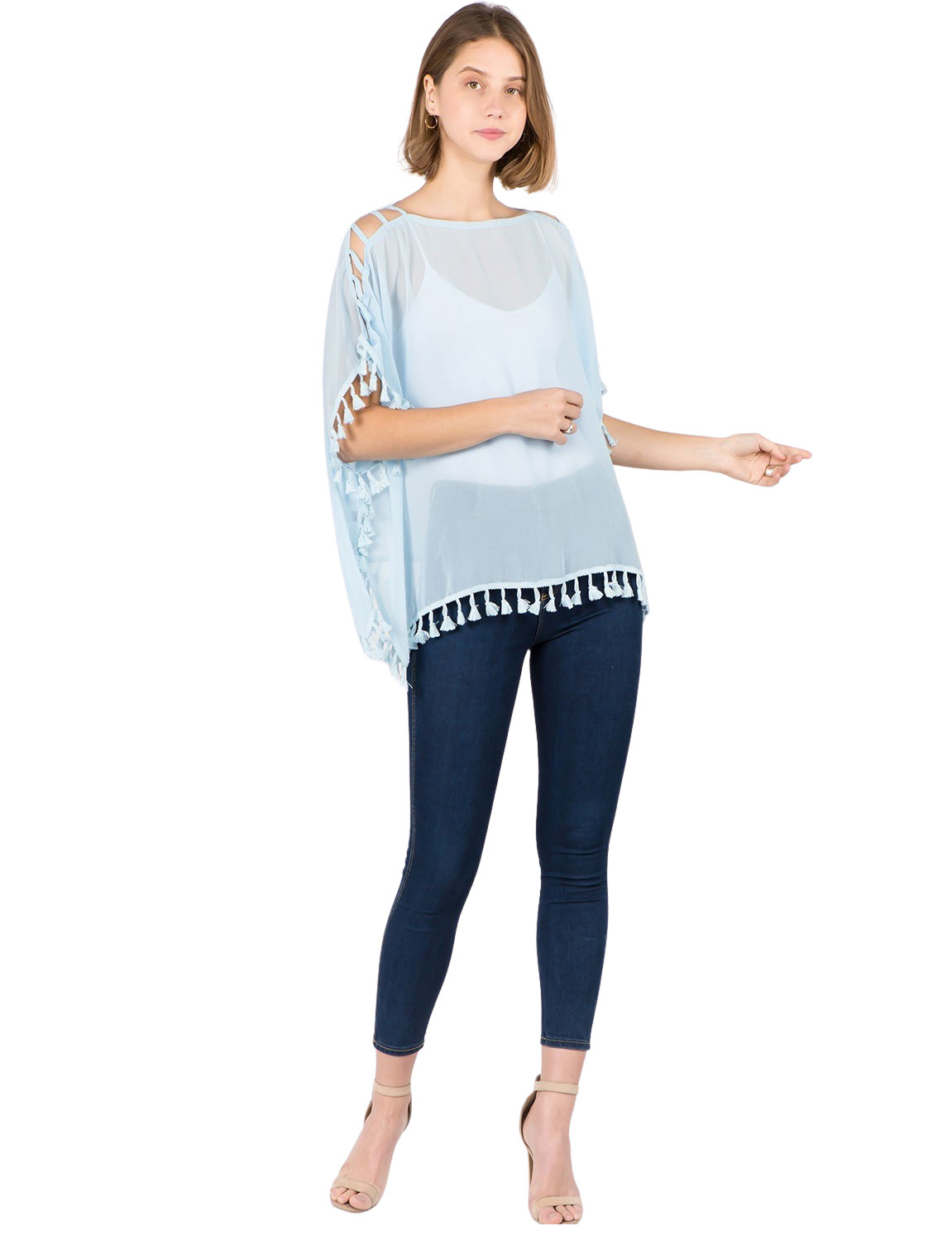 Chiffon Poncho - Open Shoulder w/ Tassels 1C73
Availability: In stock
This chiffon has a silky feel and an interesting design with many uncommon features.
It is square bottomed and has arm holes.
The arm holes and bottom edge are finished with tasseled fringe.
The shoulders are open "cold shoulder" style and held fast by seven bands.
It is a flattering piece that can be worn over a tank with leggings or jeans or as a super sexy bathing suit cover up.
One size fits most 100% polyester
China
Printable Swatch Page
Quick Ordering: To order from this page, fill in ALL quantities you want, then press any UPDATE CART button.
All quantities will be added to your cart at once.