Matching Satin Mini Pleat Skirt and Top Sets Black Cap with Black Floral Skirt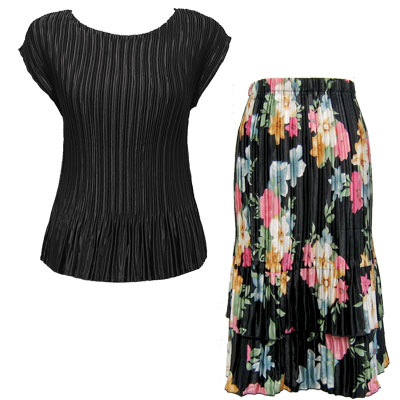 Matching Satin Mini Pleat Skirt and Top Sets
Black Cap with Black Floral Skirt
These lovely Mini Pleat Sets look elegant and expensive and are EZ Care and "One Size Fits All". How perfect is that? The skirts and the tops are both incredible designs that fit small to extra large nicely. The skirts have a "pajama" waistband and the pleats expand over your shape. The tops are pleated and unfold to fit.
Satin Polyester
China
Click Here For Pricing & Ordering
Quick Ordering: To order from this page, fill in ALL quantities you want, then press any UPDATE CART button.
All quantities will be added to your cart at once.