Vest/Cape - Tasseled Wool Feel 129 (Style 1)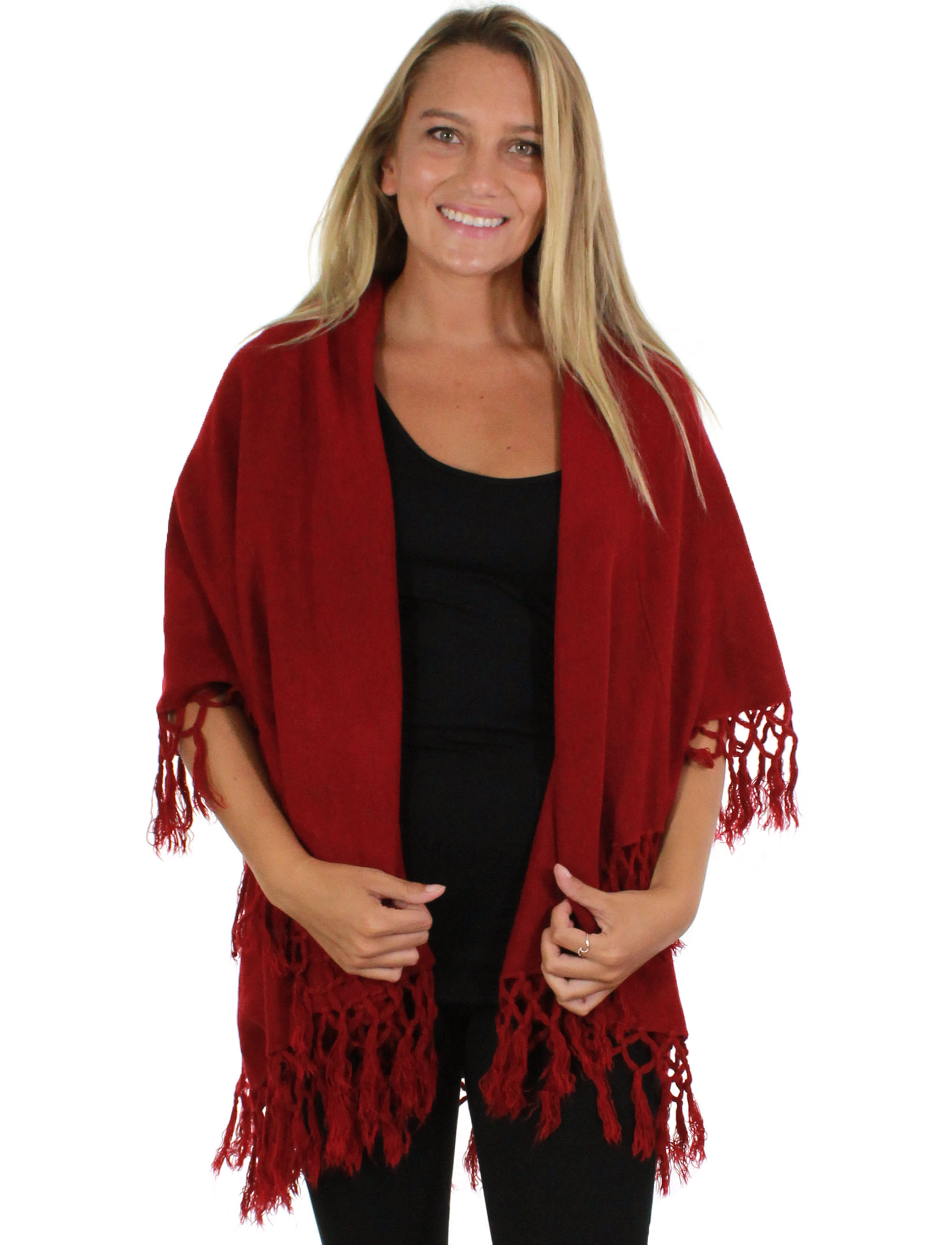 Vest/Cape - Tasseled Wool Feel 129 (Style 1)
Availability: In stock
"Style One" vests are cut in a circle pattern with low arm holes so the back falls like a cape.
One of our best selling items ever, this chic layering piece completes any look. Oversized sweater vest features a fun and stylish cut, raw edge and fringe detail. Can be worn with the collar up as a vest or pulled down over arms as a shrug. What's not to love?
100% Acrylic.
One Size Fits Most
Imported
Printable Swatch Page
Product Video
Quick Ordering: To order from this page, fill in ALL quantities you want, then press any UPDATE CART button.
All quantities will be added to your cart at once.