Magnetic Clasp Scarves (Chiffon Double Lace)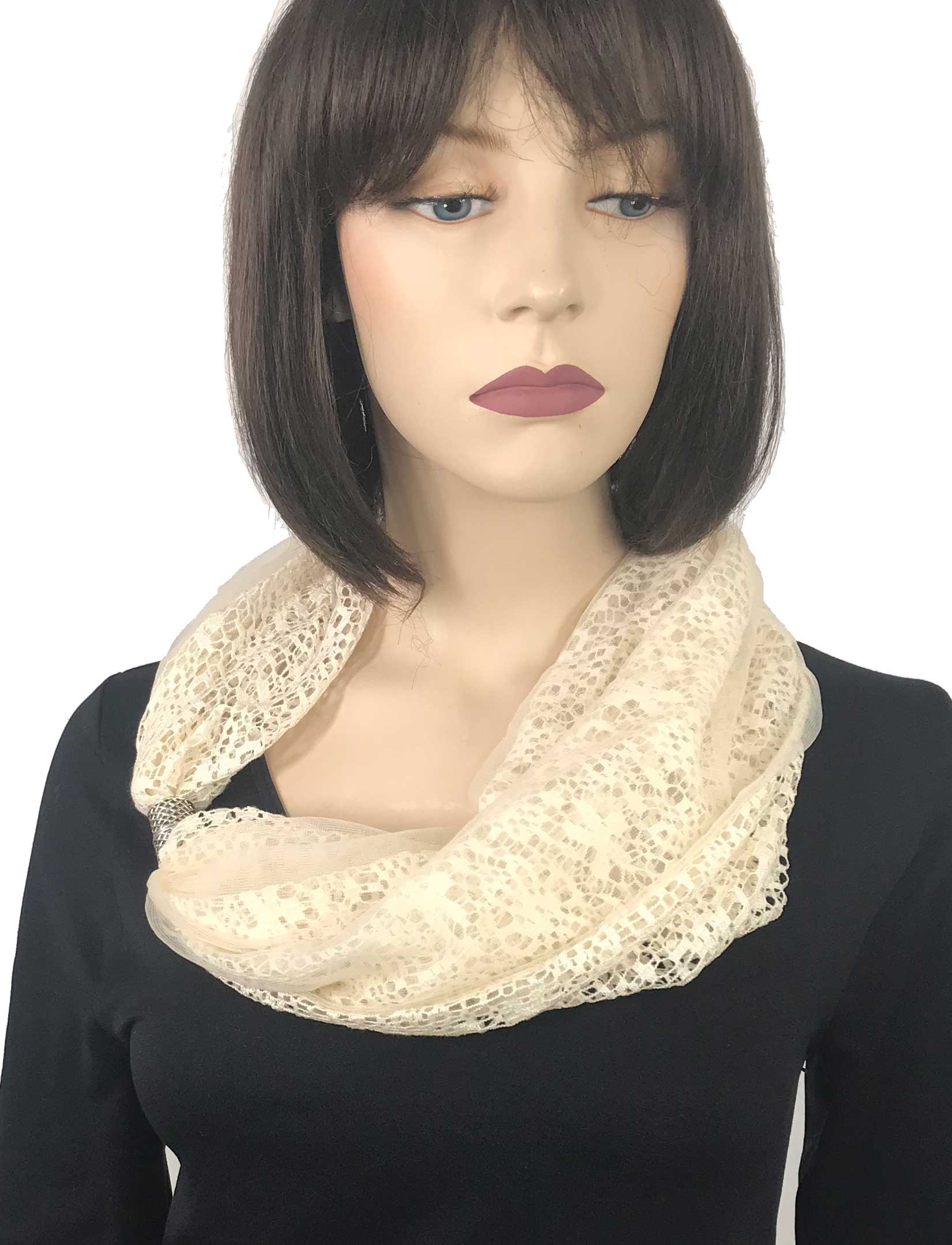 Magnetic Clasp Scarves (Chiffon Double Lace)
Availability: In stock
A.I.M. Assembled in Massachusetts
Made in America is our A.I.M.
These scarf necklaces are assembled in Gloucester, Massachusetts, by the Magic Scarf staff.
The fabric is a combination of lace and mesh to create an interesting dimension. They are assembled with magnetic closures to create an easy infinity look.

Chiffon Lace and Mesh
Plated Nickle Magnetic Closure
Printable Swatch Page
Quick Ordering: To order from this page, fill in ALL quantities you want, then press any UPDATE CART button.
All quantities will be added to your cart at once.