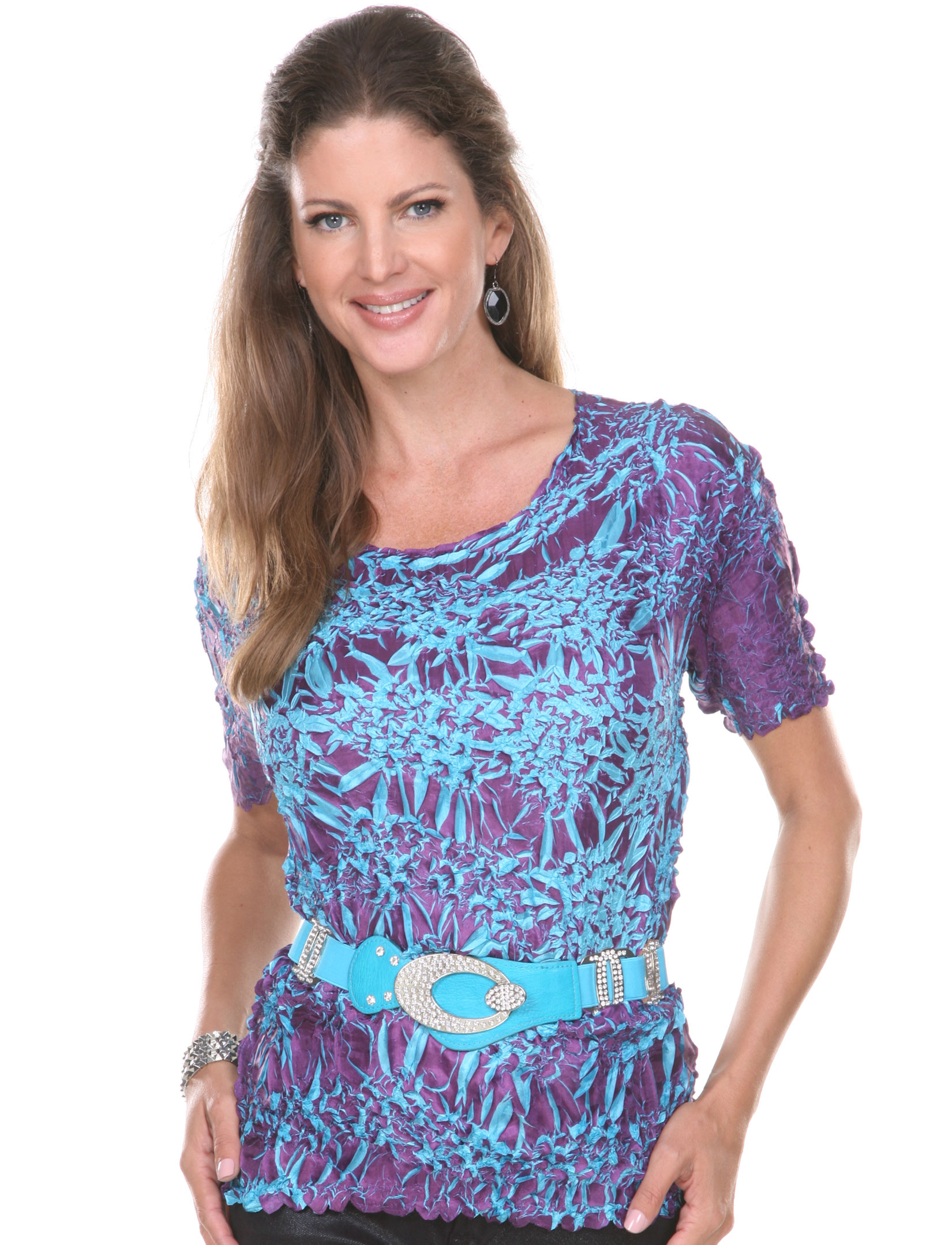 Origami - Short Sleeve
Availability: In stock
Lightweight for Warmer Weather!
Our short sleeve origami shirts are packable, crushable and stylish. Customers love the styling, colors and comfort of these remarkable easy care travel and every day shirts.
Choose from Solids or Two Tone. Two Tone shirts are made with two colors, the top color spreads to reveal a contrasting color beneath in intricate floral design folds.
One Size fits S-XL
Queen Size fits XL-3X
100% Polyester
China